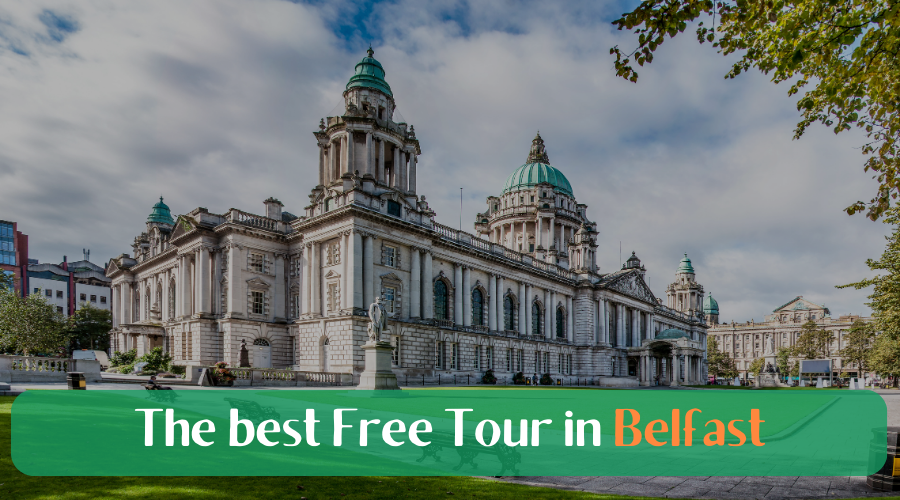 What better way to get to know the magnificent capital of Northern Ireland and its secret corners than through a free walking tour in Belfast.
What to see in Belfast, the capital of «the other Ireland»
Belfast is the capital and largest city of Northern Ireland, which is part of the United Kingdom.
A city that fortunately has left behind the wounds of a not so distant past and flourishes to offer a place full of charm and a young and multicultural atmosphere. The city's resilient spirit is evident in its stunning murals that tell stories of its past
Through the Free Walking Tour of Belfast in English offered by our friends from Guruwalk (from Mapa Irlanda we can assure you that it is amazing), you can tour the city to see iconic sites such as the Belfast City Hall, the Titanic monument and museum, the Big Ben of Belfast and many other charming places in the city.
Did you know that the Titanic left the port of the English city of Southampton bound for New York, with more than 2,200 people on board, of which more than 1,500 died due to the fateful collision with a large iceberg in the middle of the Atlantic Ocean.
Also, don't forget to ask your guide about Londonderry, also known as Derry, the second-largest city in Northern Ireland on the banks of the River Foyle. The city is known for its rich history, particularly its role in the conflict known as «The Troubles», which lasted for several decades.
Book now your Free Walking Tour in Belfast
Book your place now for the 2-hour Belfast Walking Tour and enjoy a fantastic experience for free (also available in Spanish):
Do you need lockers in Belfast? Check the best option to store your luggage in the city
If you are loaded with suitcases or backpacks and you need to store your luggage for a few hours or a day to make your Belfast Walking Tour or your excursion freely, we recommend you to leave them in the lockers in Belfast that you have at your disposal in various parts of the city in a comfortable and 100% safe way. St George Market, The Ulster Museum, Great Victoria Street, Belfast City Hall or Grand Opera House, choose the best location of your luggage storage in Belfast and explore the city hands free:
Enjoy this beautiful city to the fullest with the best Free Walking Tour in Belfast.