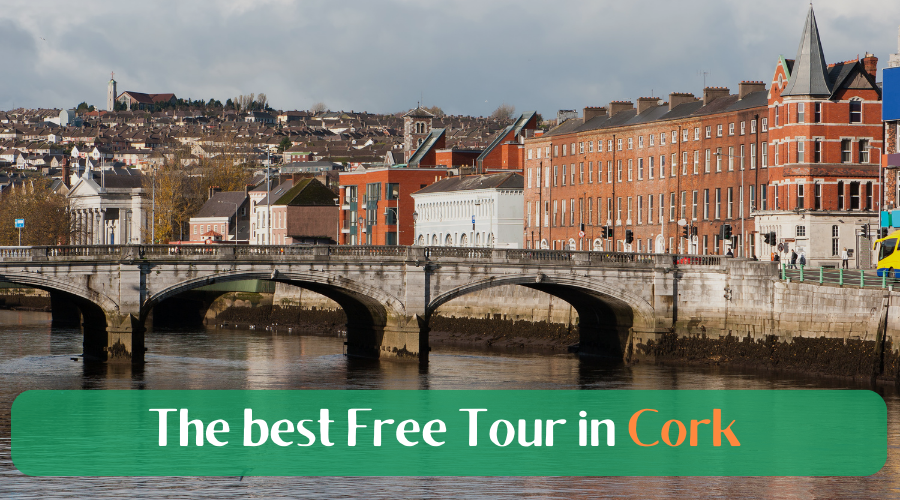 What better way to get to know the port city of Cork and explore its lively streets than with a free walking tour of Cork.
What to see in Cork, UNESCO city of learning
Cork is the second largest city in terms of inhabitants of Ireland, only behind Dublin. It is located in the southwest of the country and offers a Georgian aspect coming from its past.
Currently, Cork is one of the main receivers of international students who come to this city to study a school year in Ireland or any other type of English course, so it has been recognized by UNESCO as a City of Learning.
Through the Free Walking Tour of Cork in English offered by our friends from Guruwalk (from Mapa Irlanda we can assure you that it is a fantastic tour), you will find a very lively city full of life and you will visit emblematic points of the city such as St. Finbar's Cathedral, Forth Elizabeth, the Opera House or the beautiful area of the port of Cork. With its warm locals and captivating scenery, Cork stands as a must-visit gem on Ireland's southwest coast.
Book now your Free Walking Tour in Cork
Book your place now for the 2-hour Free Walking Tour in Cork and enjoy a fantastic experience for free (also available in Spanish):
Do you need lockers in Cork? Check the best option to store your luggage in the city
If you are loaded with suitcases or backpacks and you need to store your luggage for a few hours or a day to make your Free Walking Tour in Cork or your excursion freely, we recommend you to leave them in the lockers of Cork that you have at your disposal in various parts of the city in a comfortable and 100% safe way:
Enjoy this beautiful city to the fullest with the best Cork Walking Tour.