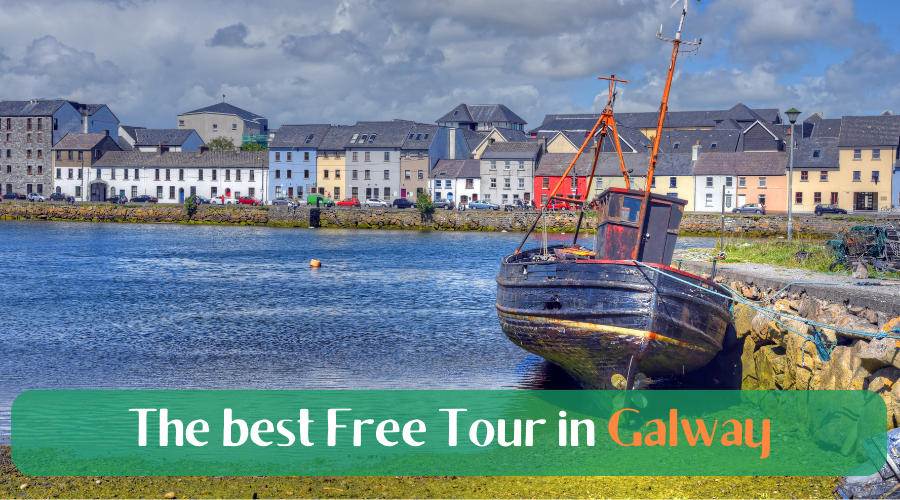 What better way to get to know the coastal city of Galway and look for the famous young girl with black hair and blue eyes (the mythical Galway Girl), than through a free walking tour in Galway.
What to see in Galway, the seaside city that sings to its girl
Galway is the most important city in the western part of Ireland. Despite this, it maintains a special charm and a small town atmosphere, which gives it a magical touch. Not in vain in the past Galway was simply a small fishing village.
Walking through its streets you will find houses of all colors, pubs on almost every corner, this is Ireland! medieval-looking areas and stores of all kinds, many of them old and reminiscent of the past.
Through the Free Walking Tour of Galway in English offered by our friends from Guruwalk (from Mapa Ireland we can assure you that it is a magnificent tour), you will find a lively city full of young people and you will visit emblematic points of the city such as the Spanish Arch, Eyre Square, the Collegiate Church of St. Nicholas, the harbor area and the lively and picturesque central streets full of pubs where rivers of Guinness flow.
Of course, you will learn about the story of the famous Galway Girl, the young girl who inspired Steve Earley's song that is now part of Irish folklore (no, it's not Ed Sheeran's song, ask your guide what he thinks about it). Will you be able to find her and take a picture with her? As a hint, we'll tell you that it never moves from its place… 😉
Book now your Free Walking Tour in Galway
Book your place now for the 2-hour Galway Walking Tour and enjoy a fantastic experience for free (also available in Spanish):
Do you need lockers in Galway? Check the best option to store your luggage in the city
If you are loaded with suitcases or backpacks and you need to store your luggage for a few hours or a day to make your Free Walking Tour in Galway or your excursion freely, we recommend you to leave them in the lockers in Galway that you have at your disposal in various parts of the city in a comfortable and 100% safe way:
As the Galway girl's song goes:
"And I ask you, friend, what's a fella to do"
"Cause her hair is black and her eyes are blue"
Enjoy this beautiful city to the fullest with the best Galway Walking Tour.